Combine WPForms with Page Builder for WPform to create powerful calendars. Display your WPForms Entries in calendars that your user can view, filter or even edit or sign up to. Everything directly in your site front end.
You have complete control of the calendar layout. You can customize it any way you want using an elementor-like drag-and-drop builder. No coding skills are required =).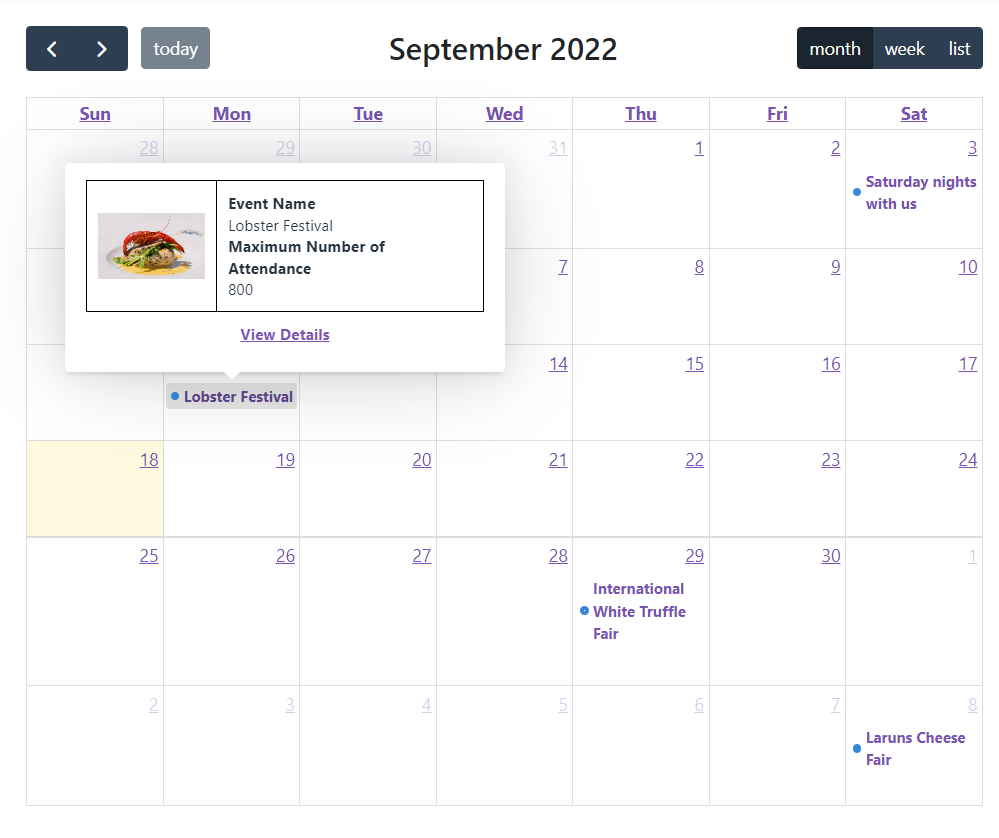 When the user selects an item from the calendar you can also design what you want to display. It could be either more information about the event or you could include links to sign up or even edit the event.
The calendar template also have a section to display more information about any event when a link is clicked.
You can also configure it to display all the vents in a "Week" calendar or just as a list
Want to see a demo?
Go here https://demos.rednao.com/pagebuilder/calendar-demo/ and watch the calendar in action or create your own admin account and play around with the plugin without even installing it in your site.